Posted on 26 June, 2018
Designed for applications that are sensitive to down time and require high performance to enable frequent access to large data sets, NVDIMMs combine the speed of DRAM, the persistent storage of NAND and an optional power source into a single memory subsystem that delivers increased system performance and reliability. NVDIMMs are ideal for big data analytics, storage appliances, RAID cache, in-memory databases and on-line transaction processing.
| Density | Voltage | Width | Speed | Op.Temp |
| --- | --- | --- | --- | --- |
| 16 GB | 1.2V | x72 | PC4-2666 | 0C to +95C |
| 8 GB | 1.2V | x72 | n/a | 0C to +95C |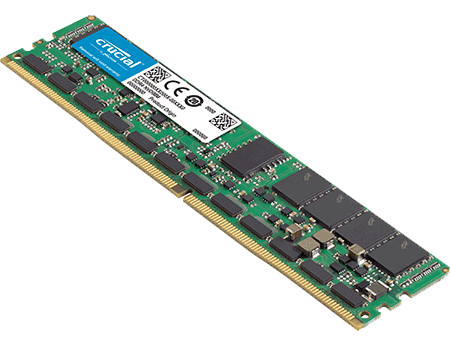 Overview
Capitalising on the Combination of DRAM Speed and NAND Nonvolatility
NVDIMM is a nonvolatile persistent memory solution that combines NAND flash, DRAM, and an optional power source into a single memory subsystem. The solution delivers DRAM-like latencies and can back up the data it handles, providing the ability to restore quickly if power is interrupted.
NVDIMMs operate in the DRAM memory slots of servers to handle critical data at DRAM speeds. In the event of a power fail or system crash, an onboard controller safely transfers data stored in DRAM to the onboard nonvolatile memory, thereby preserving data that would otherwise be lost. When the system stability is restored, the controller transfers the data from the NAND back to the DRAM, allowing the application to efficiently pick up where it left off. The backup power source for Micron's NVDIMMs can be provided either by a tethered AgigA Tech® PowerGEM® ultracapacitor or by routing a persistent supply through the motherboard to the DRAM 12V pins.
Why NVDIMM-N?
Crucial® current product offering is designed to the NVDIMM-N specification, which is truly a persistent memory—it provides DRAM-like latency with NAND data backup (other NVDIMM varieties provide more of a storage block device on the memory bus, which sacrifices much of the performance).
Crucial® DDR4 NVDIMM-N modules provide performance and data security advantages for a wide range of enterprise-class server and storage applications. They are ideal for environments that need persistent DRAM capability to optimize frequent access to big data's complex information sets.
Find out more about how boston integrated NVDIMM in our GPU alternative to RAID solution the Igloo Nebari